Parent / Carer Workshops
Harvest Festival Thursday 22nd October - Time to be confirmed
Meet the Parents Breakfast Meeting - Friday 16th October 2015 - 9am in the dining room with Mrs J Wilson, Mrs A Chadwick, Mrs C Turasz, Miss S Howlett and Mr Dolan. Join us for tea, toast and muffins.
Parent Consultation evening Thursday 1st October 3.30pm to 6.30pm
Parent Consultation evening Wednesday 30th September 3.30pm to 6.30pm
Meet The Parents Friday 18th September in the dining room from 9am - 10am with Mrs J Wilson, Mr B Dolan and Mrs C Turasz. Come and talk to the staff and share your ideas to make Allerton Primary School the best it can be.
September 2015 week commencing 14th September Every class held a welcome to your new class event.
Christmas Wreath Workshop
This took place on the 1st December 2014 and was a tremendous success. Everyone who attended had a fantastic time and made some beautiful Christmas wreaths. Pictures will be put on the website shortly. Some lovely comments from parents who attended the course
"really enjoyed working with my children. We have learnt a new skill and many thanks, looking forward to doing it next year"
"I very much like wreath workshop and would like to attend again, very good to do with kids and sociable too"
"The wreath making was a brilliant experience, it taught me how to make my own. I would attend again and a good activity to do with children"
"Really enjoyed the session with the children. Plenty of things to use. The teachers were very hands on. Brill"
"It was wonderful, I will be back again next year"
"Had a fab time, very pleased with my wreath. Great Support"
"Loved doing the wreaths, been coming for the past 3 years. A great activity for me and the children"
"As usual, very good"
"It was a great activity and both my children and I enjoyed it"
"Brilliant fun, have been for the past 2 years and both my girls and I really enjoyed it"
"Lovely fun enjoyable morning, excellent idea, trimmings provided were of excellent quality. Absolutely loved it!
"The workshop was really well organised and plenty of decorations to use"
Parents, Christmas Craft Coffee Morning
Parents were invited along for a coffee and mince pie and to make some Christmas crafts one morning in December. It was a lovely occasion for parents to meet with our Learning Mentors and meet each other whilst having a coffee. Parents could have a go at making Christmas cards, pot-pourri and gift bags.
"Really enjoyed the coffee morning and meeting other parents and staff. Fun activities, really enjoyed it"
"Fun activities nice to meet other parents/staff. Could become a habit if you do more workshops"
"Thank you for the invitation, enjoyed my first coffee morning"
"Brilliant, thank you for the invite and cuppa"
"Lovely morning spent with my mum had lots of fun"
"Really enjoyed it, what a lovely thing to do, Thank You"
The Triple P Parenting Programme
Following the success of the 'Time Out for Transition' Programme, Allerton Primary School & The Bradford Parenting Team wish to bring you: The Triple P Parenting Programme
Topics covered will include: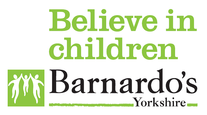 • Exploring young people's development and behaviour
• Managing problematic behaviours
• Positive parenting strategies
• Dealing with risky behaviours
Parenting can be challenging particularly when a child has difficult behaviours.
Our aim is to support you and look at parenting together while providing you with an opportunity to share your experiences and collect new ideas.
Course starts:
Tuesday 14th January 2014
9am – 11.15am
In the school dining room
Sessions will take place every Tuesday for 8 weeks (excluding ½ term)
There's no cost for the sessions and light refreshments will be provided.
Partners or friends are welcome too.
If you would like to join the group please bring your completed registration form to the first session.
If you have any questions please feel free to speak with Mr Berry ( learning mentor) or contact Barnardo's directly on: 01274 – 481183.
ESOL ( English for Speakers of Other Languages)
We will be resuming ESOL classes as of Tuesday 7th January 2014.
They will be run by Khizer Hayat who has delivered this training previously with Learn Direct.
Course starts:
Tuesday 7th January 2014
9am - 10.30am
In the school dining room
Sessions will take place every Tuesday and Thursday for the rest of term ( excluding 1/2 term).
Christmas Wreath Workshop
We will be having two workshops for parents and children to learn to create a stunning wreath for your front door this Christmas, the ultimate welcome for a festive home!

There will be two sessions – 9.30 am to 11.30 pm and 1.00 pm to 3.00 pm. Places are limited and will cost £5.00 for each family (parents/children). The price includes everything needed to make and decorate your wreath. During this workshop you will be refreshed with a cup of tea or coffee and the chance to get to know your fellow workshoppers.