Our SCARF values ensure that Achievement for all is at the centre of everything we do. We expect our pupils to show excellent attitudes to learning and to be proud of their achievements. SCARF Champions are pupils who have really impressed their teachers with their effort and work.
Winter Writing Competition prize winners.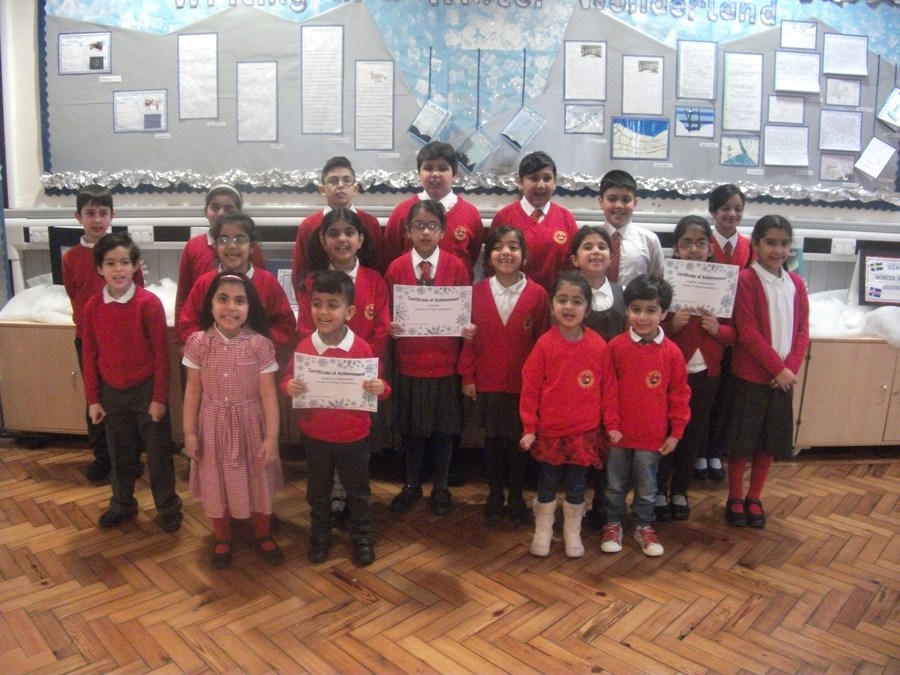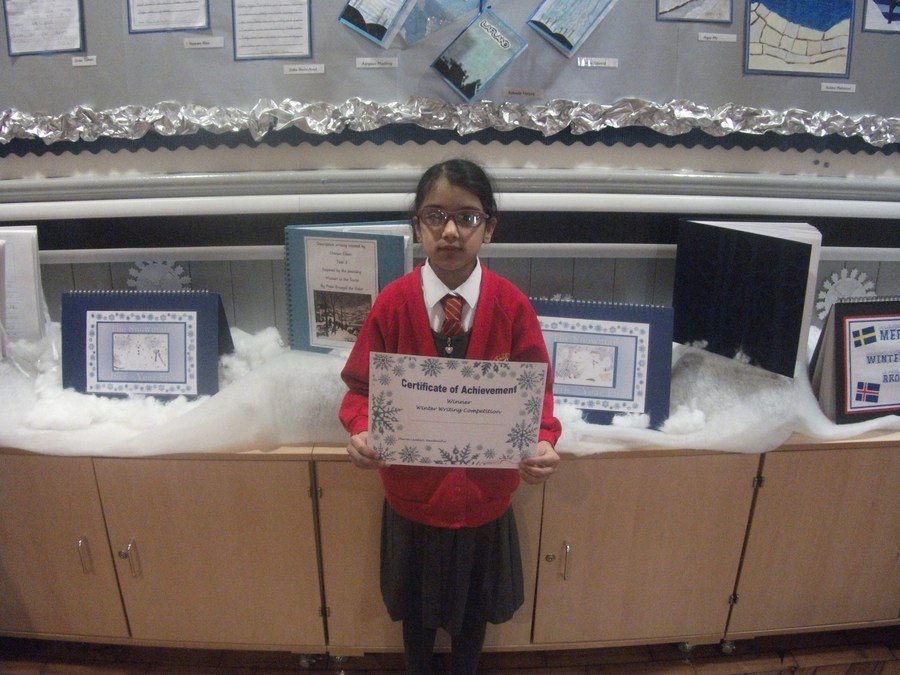 Winner - Sabria Mohammed Y5 Earth
Highly commended
Nursery
Nayel Muhammad Raja
Naba Fatima
Rockets
Hafsah Binte-Asad
Uzair Sohail
Year 1
Hawwa Riaz
Zoha Binte-Asad
Year 2
Aaryaan Mushtaq
Laiila Naveed
Raheela Farooq
Year 3
Aqsa Mir
Halima Mahmood
Year 4
Nayaab Mukhtar
Travis Gillespie
Year 5
Hersh Singh
Laeeba Babar
Ryan Imran
Year 6
Amelia Lad
Saif Rehman
All of our children produced the most amazing work in our Winter Writing Competition. Every class has made a fabulous book of their writing and artwork. Parents are invited to look at our display in the small hall.
Sabria was our overall winner. Her handwriting was excellent. She used amazing vocabulary and a wide range of different sentence structures which she maintained over many pages of her captivating story.