School Dining
At Allerton Primary School we take pride in our new state of the art kitchen installed during the summer of 2014. From September 2014, we now have a wide range of freshly prepared, healthy and nutritionally balanced food on offer to our pupils every day.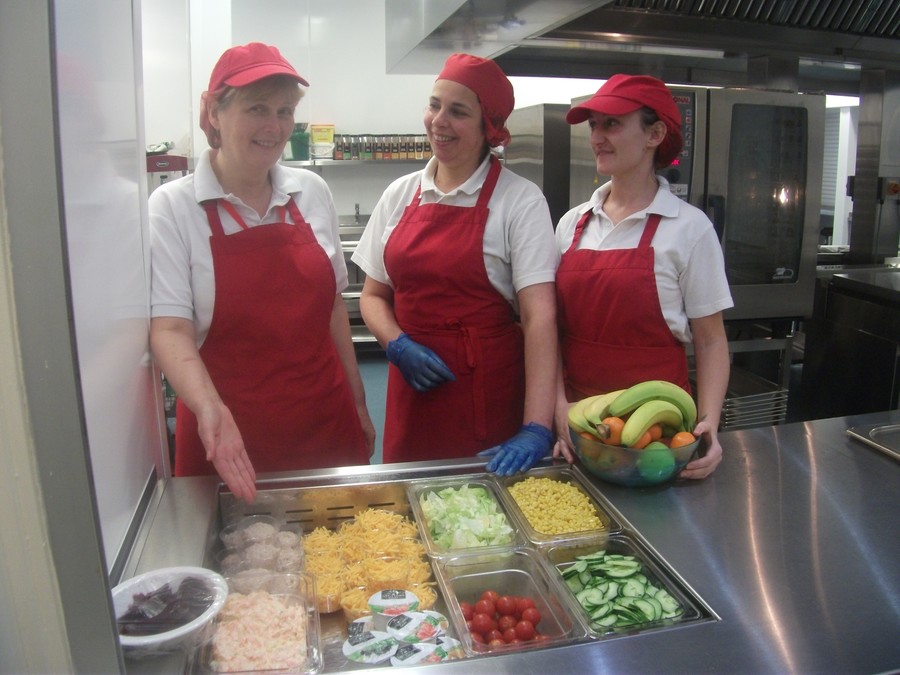 We are proud of our 5-Star Food Hygiene rating.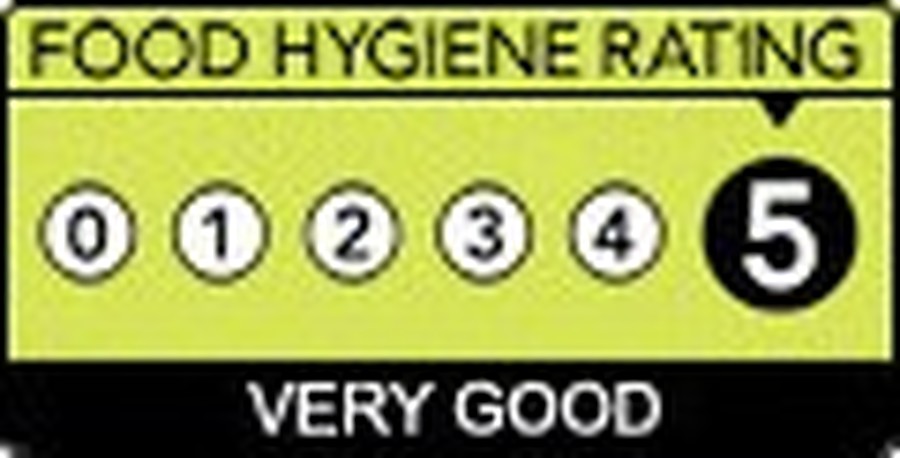 There is always a choice of traditional, vegetarian and halal for the main course, accompanied by a selection of fresh vegetables together with either potatoes, or fresh baked bread. There is also a daily option of a Jacket Potato with 2 fillings. For pudding, we offer 'home-made' traditional puddings, yogurts AND a selection of fresh fruit. Menus will rotate, on a 3 week basis.
The dining hall is located in a separate building across the school playground. This purpose built building enables all children to sit down and eat with lunch in a spacious, happy environment.
All our menus take into account any allergens contained in each recipe to ensure pupils and parents are aware.
September 2016 Menu
Packed Lunches
The following guidelines are for those children bringing their own packed lunches.
For hygienic reasons
All food should be in a sealed container, which is clearly labelled with the child's name and class. An empty ice-cream box is suitable. We do not have space to store large boxes.
For nutritional and health reasons
Parents are asked to consider the nutritional balance of the food provided

N

o SWEETS, CHOCOLATE bars, or FIZZY DRINKS are to be brought.
For safety reasons:
No containers carrying liquids may be brought. This includes 'thermos' flasks and foam insulated flasks
SEPTEMBER 2014
From September 2014, we have decided to take the school meals provision in-house. This means all meals will be cooked fresh daily, on-site, in the school kitchen. We have employed an In-house Catering & Hospitality Manager and Assistant Manager to ensure that we provide outstanding meals for our pupils.
During the summer holidays the kitchen was completely refurbished with the new equipment necessary to cook on-site at a cost of £86,000.
As you will also be aware from the press, the government has decided to provide free meals for all children in Reception, Year 1 & Year 2 from September 2014 and we are pleased that we were ready to start these meals on 2nd September 2014.
Currently we have 305 of our 420 children taking school meals daily.
If you think you may be entitled to Free School Meals go to the following page